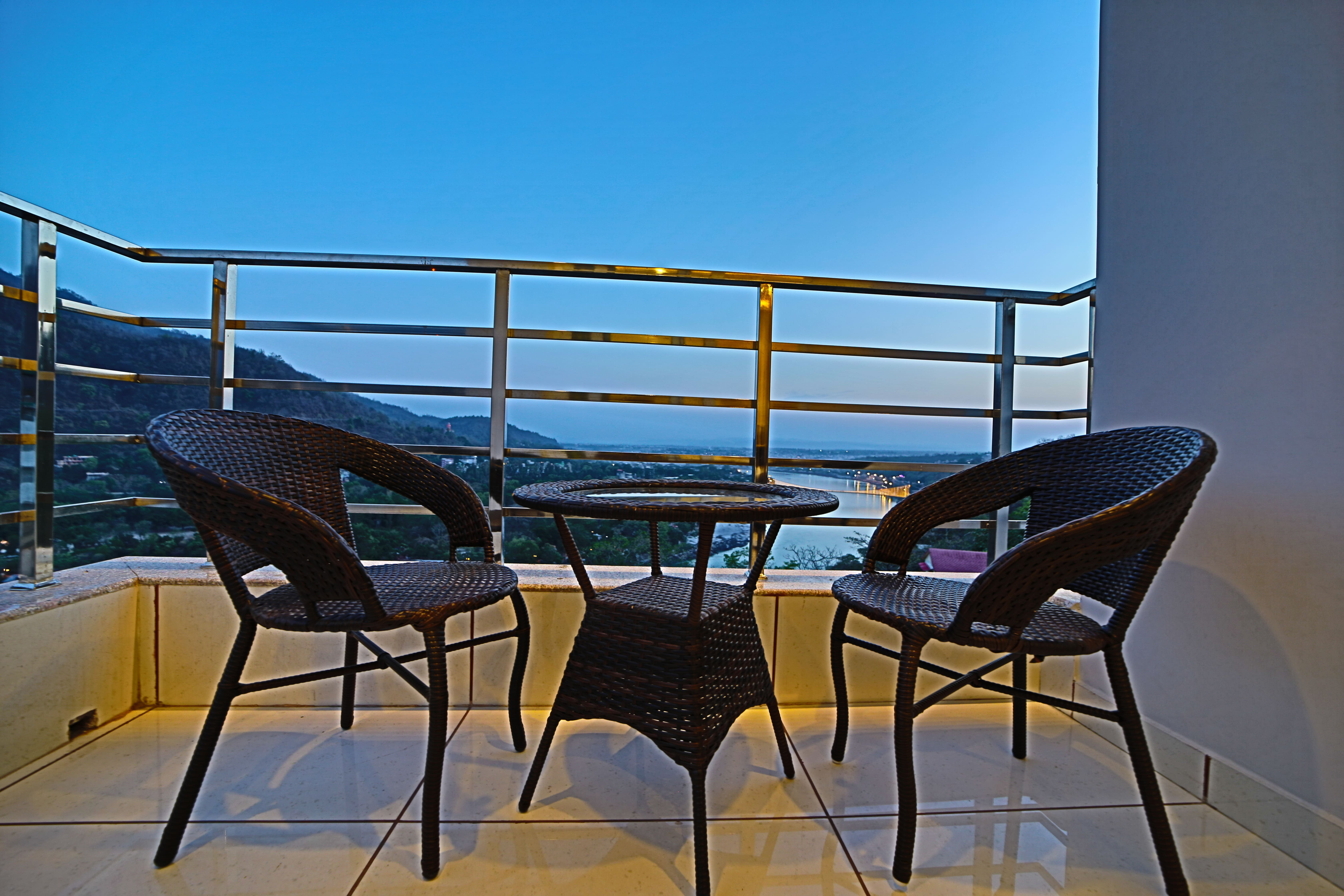 Aaravam Ganga - Hotel Ganga kinare in Rishikesh
Hotel Aaravam Ganga is one of the best-located hotels, where the best hotel Ganga view in rishikesh along the right bank of the Ganga. That will leave you breathless with the enchantment of its surroundings. But assists in enabling you to both physical and mental relaxation and your everyday life in a calm and personal space of moment and importance. If you want to see from the hotel Ganga view in rishikesh then we are the best in this way. In absolute terms, from peaceful surroundings and spiritual rituals to breath-taking views of rising peaks, there is nothing unpleasant about the city. Located on the banks of the holy Ganga at the foothills of the Himalayas, and after that to quickly dive into places to eat and stay in Rishikesh. Offering accommodation in cottages, individual rooms there's no other hotel at Ganga kinare Rishikesh. We are offer accommodation with multiple choices to choose from.
Nature & Best Hotel with Ganga View in Rishikesh
The beauty of peace, architectural wonders, gigantic temples and an endless list of adventure games. We are providing the best view hotel Ganga in Rishikesh. Cooling in a cafe with views of the Ganga River, it is one of the most relaxing and pleasant ways to spend an afternoon and you will meet some interesting people. Having known that, and understanding that this is a great time to cool yourself by hotel near Ganga view in Rishikesh. Here are the best places to stay around Rishikesh are Laxman Jhula and Tapovan are two parts of Rishikesh, known for their good restaurants and cafes. There is something about staying in hotel Ganga kinare rishikesh and all the travelers connecting immediately will come here. The interiors of these cottages have been carefully crafted to offer the qualities of modern architecture, blended well with the natural environment.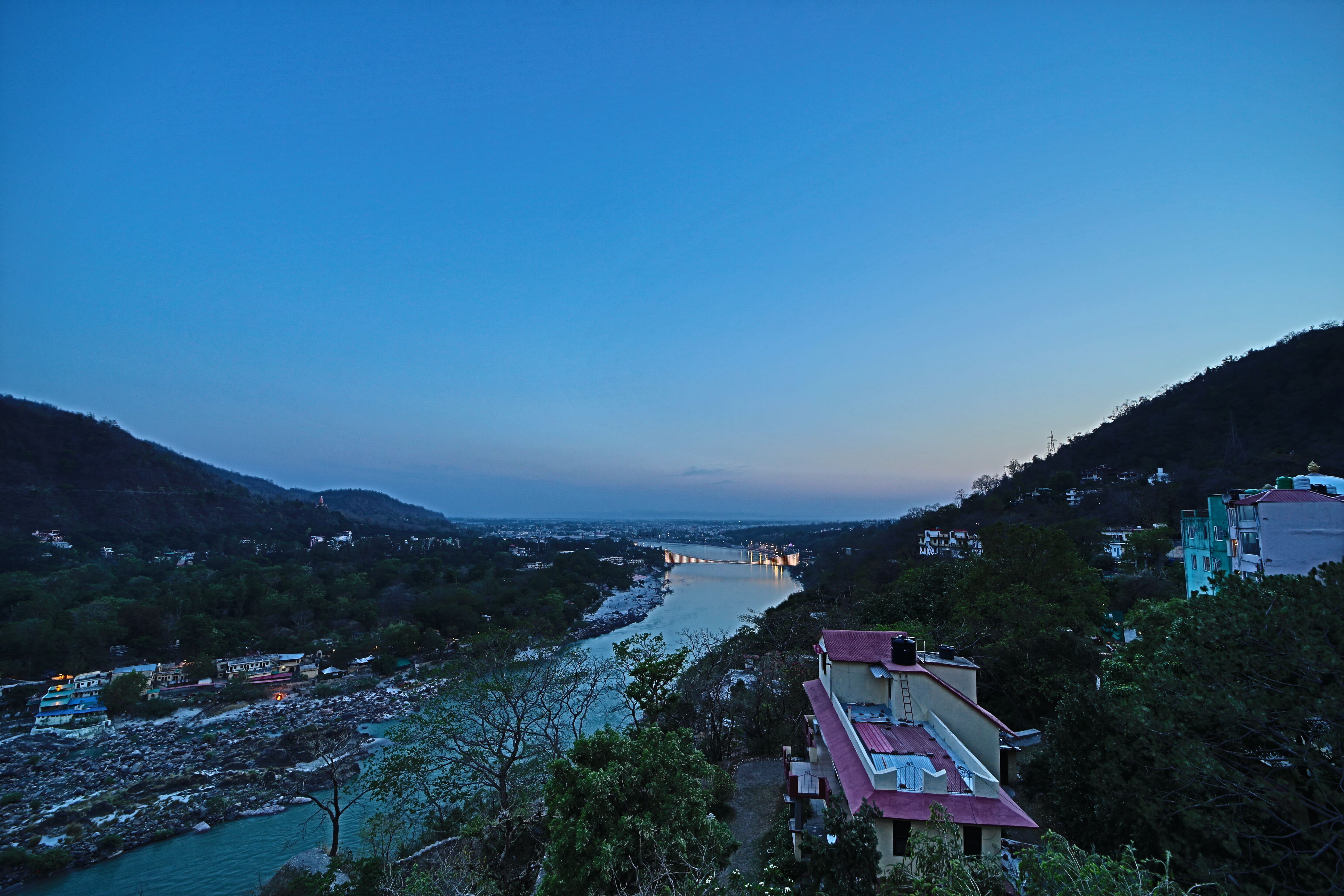 Yoga - Nature & Hotel near Ganga Kinare Rishikesh
Hotel Aaravam Ganges is not just a hotel, it is like home. We always try to give our best services because everyone can feel like home in Hotel Aaravam Ganga. Sitting on the deck gives one a feeling of moving on the water as the river flows below it. These lawns are liked most by the Yoga Groups for their morning sessions and programs. The Hotel also has a Machan. A place on the bank of river Ganga overlooking a beauty of nature. Where exclusively in-house guests can play Chess, Carom, etc under the open sky in the midst of nature. Aaravam has worked on providing extra facilities to our customers like Cafe & Restaurant and we are open to serve at any time. Our cooking department also well designed and gives priorities to every customer's taste and preferences.
AMENITIES AND SERVICES INCLUDED
Air Conditioning
Free Wi-Fi
Television
Hot & Cold water
Hygienic Bathroom
Balcony
Ganga View
Spotless Linen
In-house Restaurant
Cafe
CCTV Cameras
Room service